See below for a general overview of the App and its features:
The 'Wallet' Tab: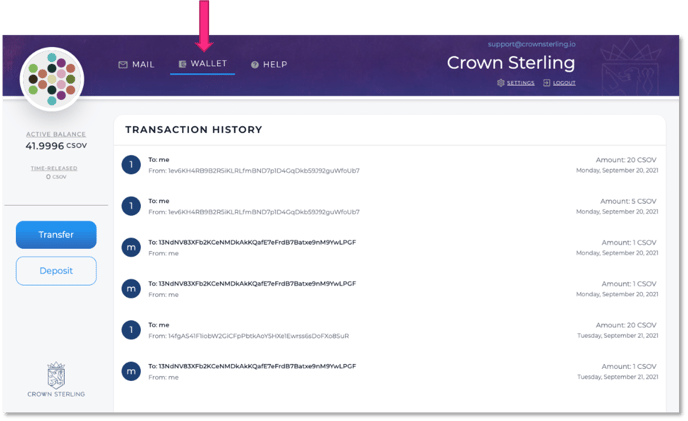 This is the Wallet section of your app - It includes things such as your transaction history and current balance.
Transaction History: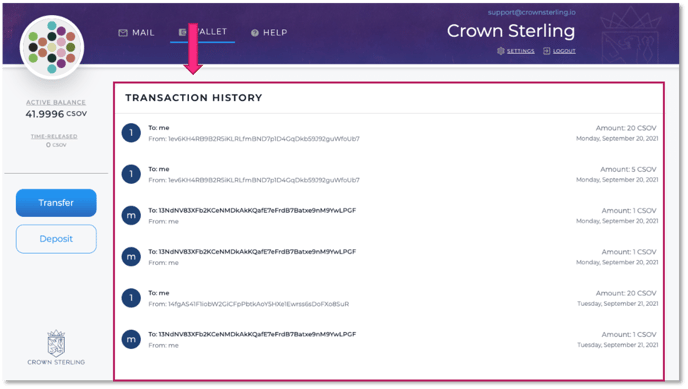 Here you can see all the transactions to and from your account. These transactions could be transfers of CSOV, or when CSOV was used as payment for sending an encrypted message or asset.
Active Balance: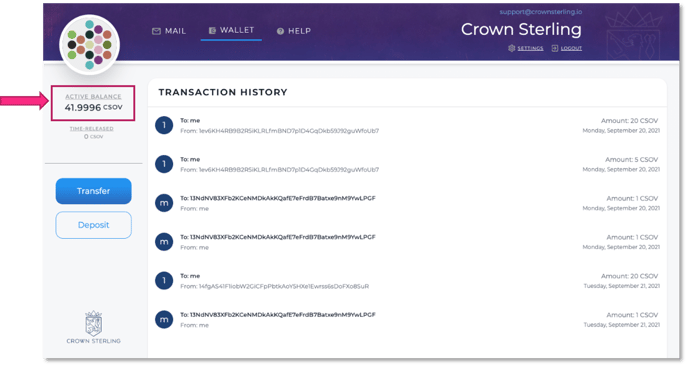 You can view your current wallet balance in this tab. It does not include your balance in any third-party wallets, or any time-released CSOV you may have.
Time-Released Balance: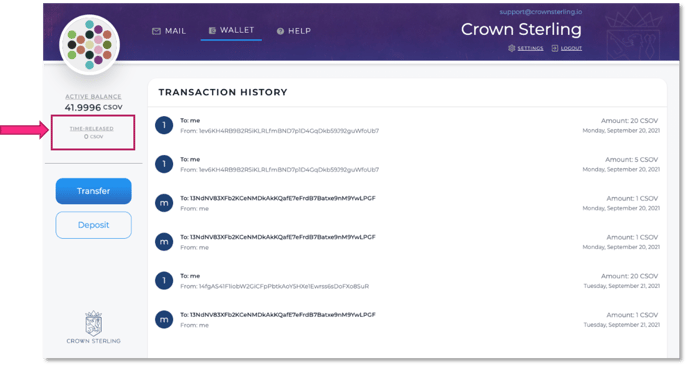 You can also view your Time-Released Balance CSOV here. CSOV purchased through private sale are subject to a one year non-transferability. When the 1 year time frame is over, your CSOV will be available to unlock and then use or transfer!
PRO TIP: If you click on time-release, you can see all of your CSOV purchases as well as when they will unlock. (see THIS article for more information on your time released CSOV) .
Transfer & Deposit Buttons: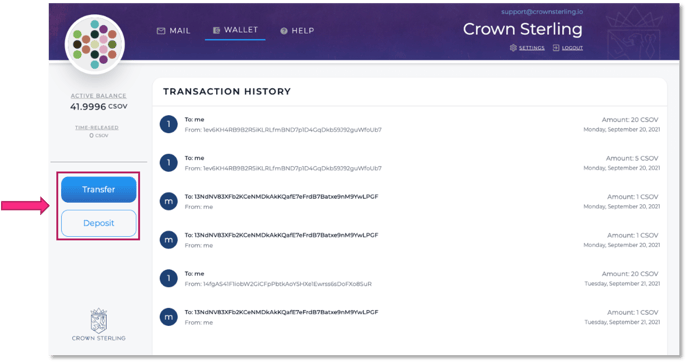 You can click the Transfer button to send tokens to another account owner with a wallet. By selecting the Deposit button, you can view and copy your Account ID to receive tokens. You can learn more about Transferring CSOV HERE.
The 'Mail' Tab: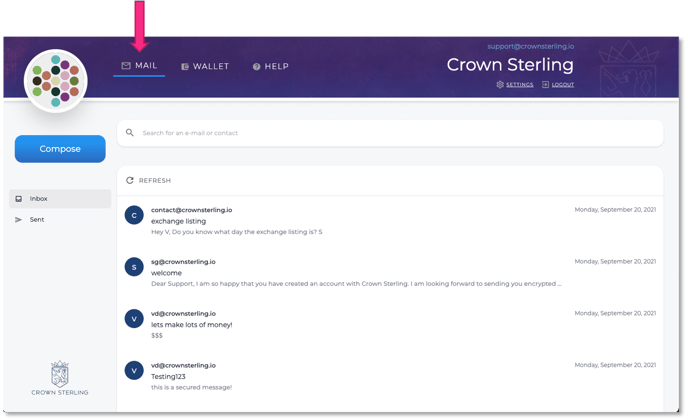 This is the Mail view of your app. Here you can send and receive secure messages and digital assets to and from other Crown Sterling App users.
Inbox: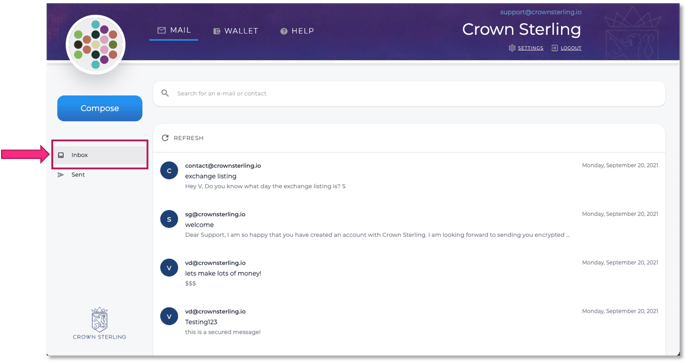 You will be able to see any messages or files you receive here.
Sent: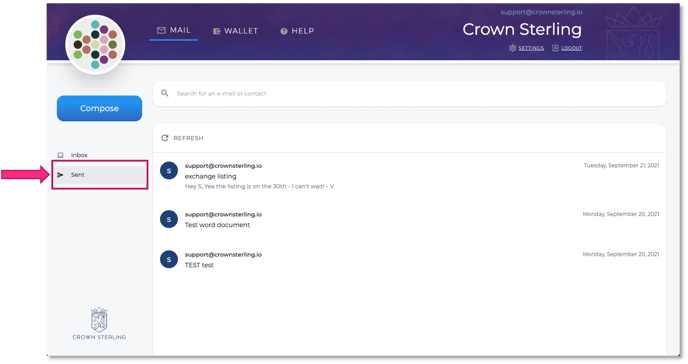 To see messages and assets you have sent, navigate to the Sent tab.
Compose: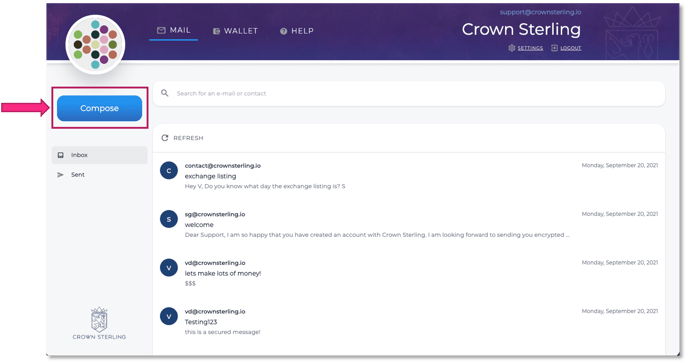 The compose button is where you can send secured messages and digital assets. To learn more about sending messages and files, click HERE.
The 'Settings' Tab: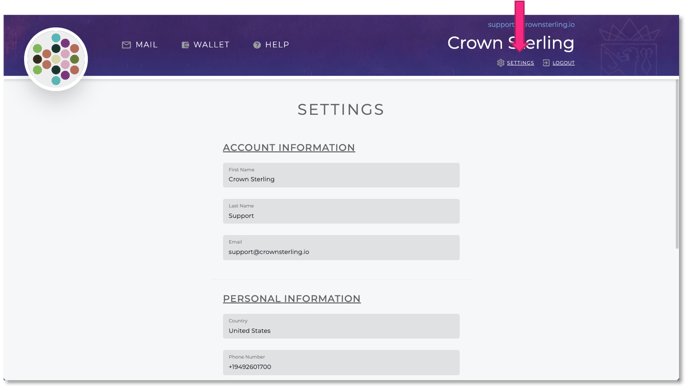 This is the Settings page of your app. Here you can see your account information, personal information, and update your password.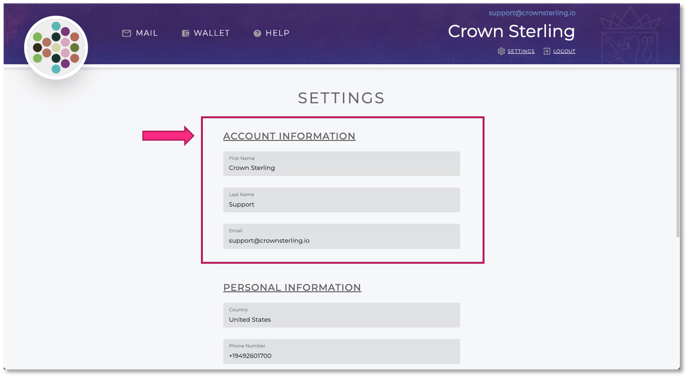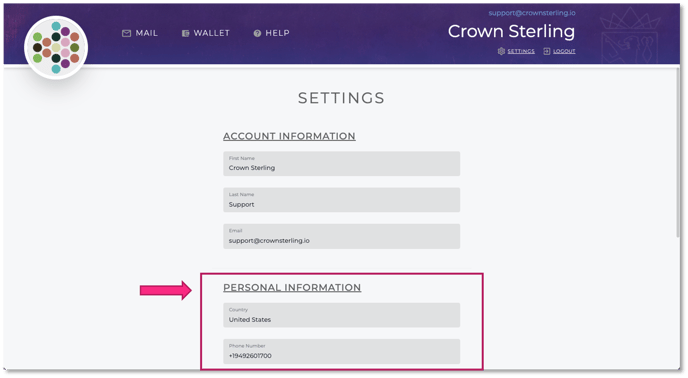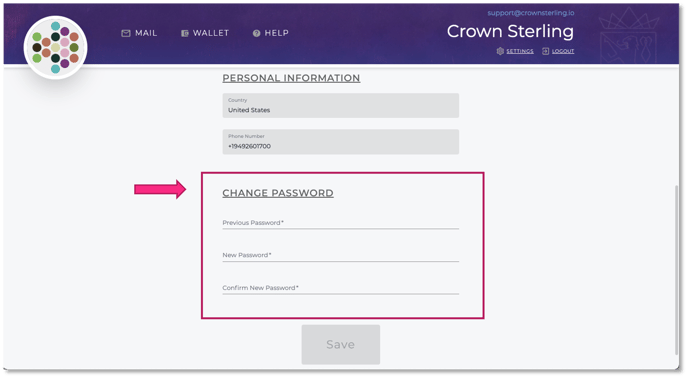 *To change your account information, please contact us at support@crownsterling.io.
*For more details on how to change your password, you can click HERE.
Your Personal Mnemonic
To find your personal mnemonic, click on the colorful circle of circles in the top left corner.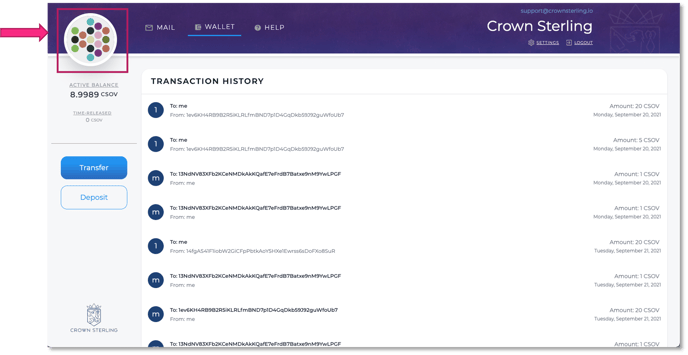 A pop up with the information will appear *our information is blurred intentionally*: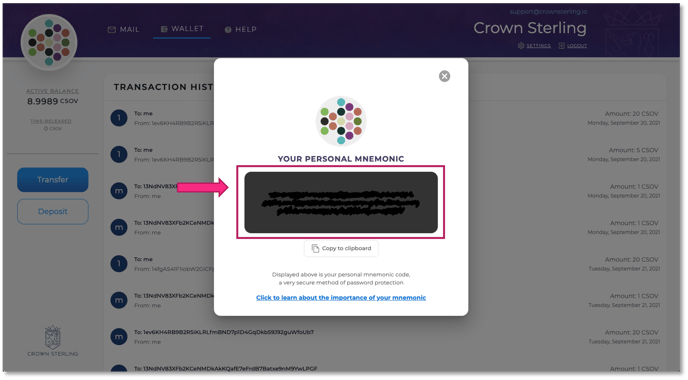 Please keep this information private and do not share it with others! Only share it with a Crown Sterling Support member when requested so we can verify your account.
Want to learn more about the App?
Check out our Navigating the App page for 'FAQ' and 'How to' articles!